Do you want to calculate the cost of your products?
Novicrea has a plan for every need.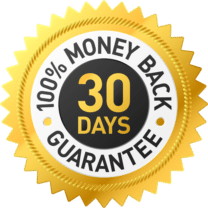 If you don't like it, we will refund you
The purchase of Novicrea is covered by a Money Back Guarantee for the first 30 days from the date of purchase.
IF YOU CHOOSE TO ACTIVATE YOUR SUBSCRIPTION WITHIN
YOU HAVE THE RIGHT TO OUR

SPECIAL WELCOME OFFER

25% DISCOUNT ON YOUR SUBSCRIPTION

For only EUR 14.90 / month
instead of EUR 19.90 / month

NOVICREA PRO IS INCLUDED IN THE PRICE
You can take advantage of all the features of Novicrea PRO included in your subscription. 100% of the functionality, with the fee locked at EUR 14.90 forever.
HERE, IS WHAT THOSE WHO HAVE ALREADY TRIED NOVICREA, SAY:
Phenomenal
Mattia B.
My Natural Bakery snc
Useful for Pastry
Excellent, very useful product for pastry
Stefano T
Cremerie
Simplify your life
Very interesting, it simplifies the life of the restaurateur
Michele B.
Sicily Food Baviera
Versatile and Complete
Excellent program, versatile and complete. I advise it!
Gianfranco Miranda Riveros
Singita Fregene
Useful and well done
I've just started using it, I have to fully understand his potential to give an evalutation.
At the moment, it seems well done and useful.
Claudio P.
Wake and Bake di Claudio P.
Finally
Finally a way to calculate each cost!
Erii Nakajima
Rafor Academy S.a.s.
Precise and accurate
Currently, it's responding well to my expectations: very precise and with accurate calculations.
Salvatore M. A.
CREPERIA & MORE S.R.L.S.