The Digital Platform that make you save lots of money that you would otherwise burn like paper without realizing it.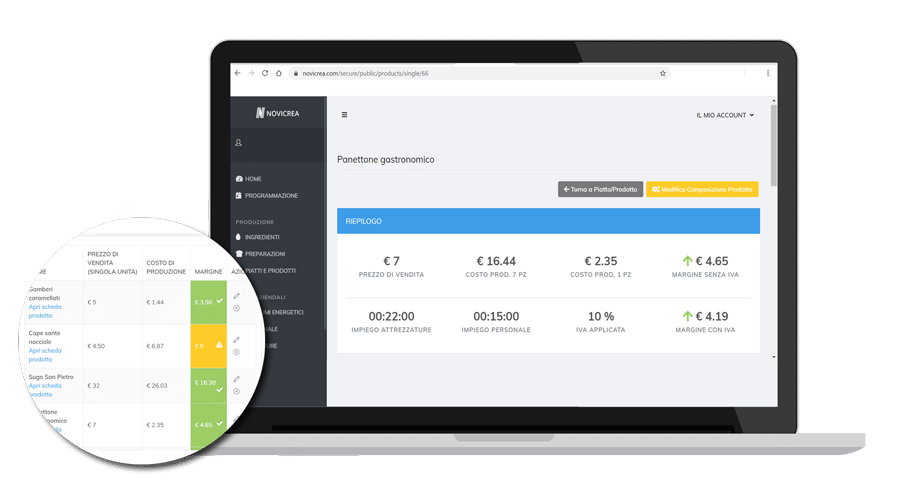 Calculate the Production Cost of your Dishes and Products
Find out your REAL Profit Margin on every sale
You can use it wherever you want on all your devices
Novicrea is the first Digital Platform specialized in the Production Cost Calculation and Profit Margin Calculation
For sure, at least once, you've asked yourself
How much does it cost to produce my dishes and products?

Am I selling at the right price?

Can I improve my profit margins?
With Novicrea you'll find out the real cost of your dishes and products in 4 simple steps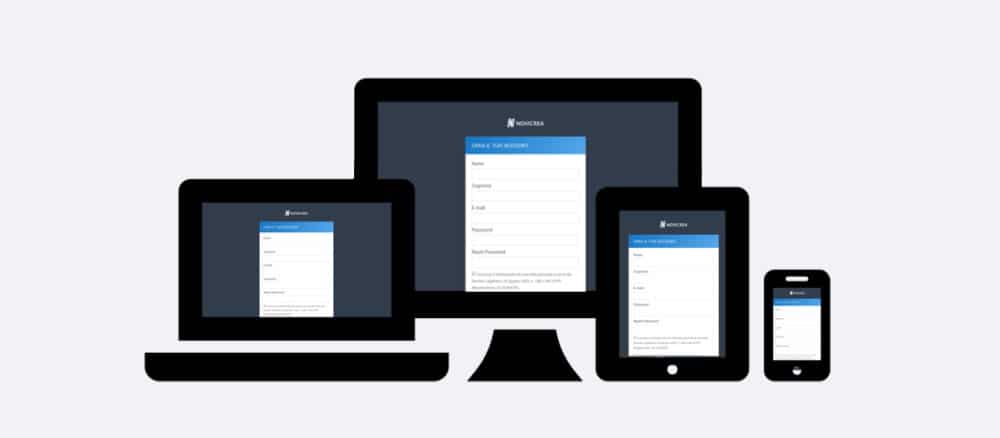 1. Sign In from any device
Create your account and calculate the cost of your products wherever you want with all your devices. Without limits.
Only with Novicrea you can answer these questions
Know how much you EXACTLY spend to produce your dishes/products and ELIMINATE the risk of working at a loss

Calculate with mathematical precision what your REAL profit margins are

Find the best selling price
Installation is not required and you can use it from any device connected to the internet

It does not require Information Technique or accounting skills and our Support team is at your disposal

You have immediate and qualified results
Phenomenal
Mattia B.
My Natural Bakery snc
Useful for Pastry
Excellent, very useful product for pastry
Stefano T
Cremerie
Simplify your life
Very interesting, it simplifies the life of the restaurateur
Michele B.
Sicily Food Baviera
Versatile and Complete
Excellent program, versatile and complete. I advise it!
Gianfranco Miranda Riveros
Singita Fregene
Useful and well done
I've just started using it, I have to fully understand his potential to give an evalutation.
At the moment, it seems well done and useful.
Claudio P.
Wake and Bake di Claudio P.
Finally
Finally a way to calculate each cost!
Erii Nakajima
Rafor Academy S.a.s.
Precise and accurate
Currently, it's responding well to my expectations: very precise and with accurate calculations.
Salvatore M. A.
CREPERIA & MORE S.R.L.S.
Do you want to know how much your products really cost and eliminate the risk of selling at a loss?