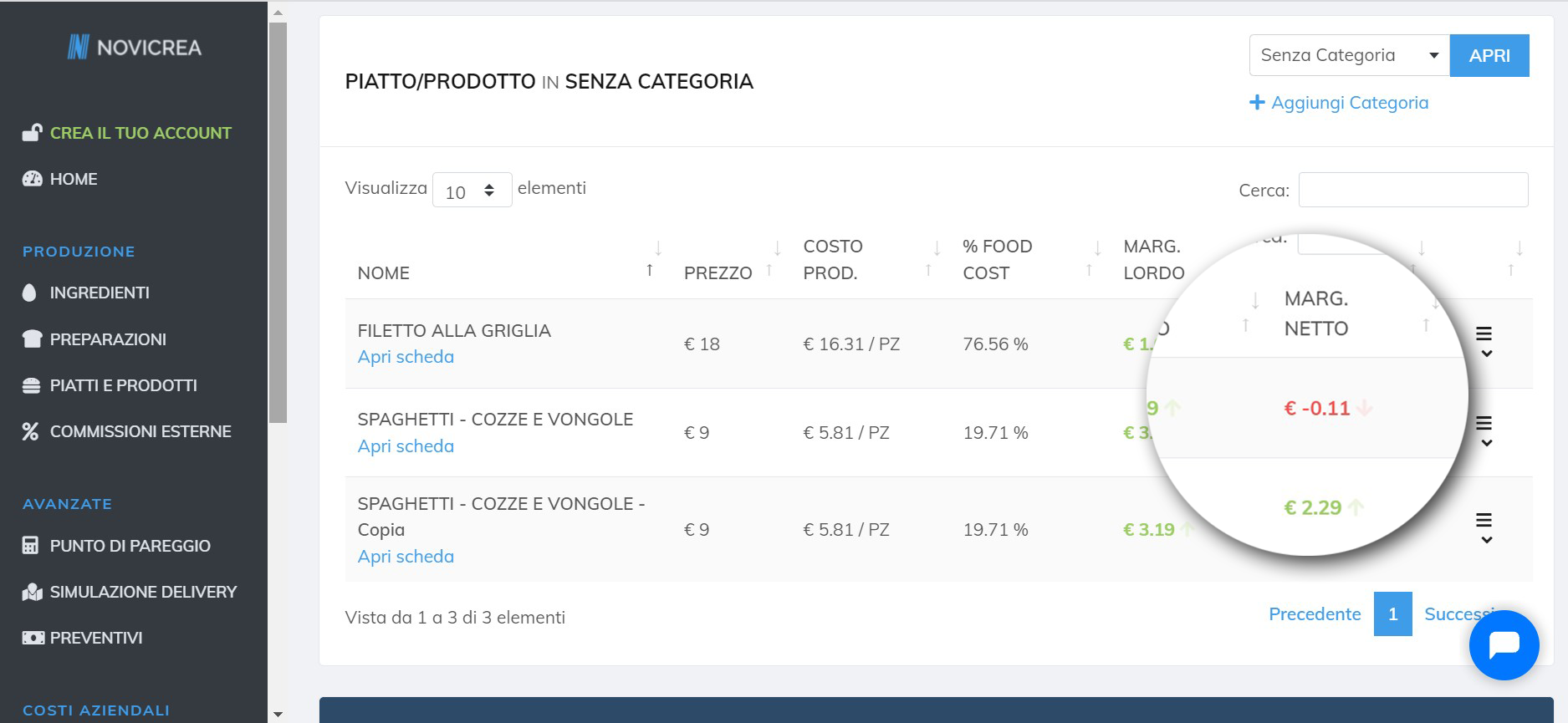 Do you want to calculate how much you really earn from your products?
Want to find out what your real profit margin is?
Novicrea is the first software in Italy that allows you to calculate the production cost and the profit margin of the products you sell in your establishment in a short time, without IT or accounting knowledge.
100% Tested and Guaranteed
for all the main types of food business:

Restaurants

Patisseries

Pizzerias

Bakeries

Ice cream shops

Catering
For sure at least once…
You asked yourself these 3 questions:
If you can't give an exact answer…
You are not keeping costs, margins and prices of Dishes and Products under control.
IT IS VERY LIKELY THAT YOU ARE WASTING YOUR PROFIT MARGINS
NOVICREA TELLS YOU HOW MUCH YOU SPEND AND HOW MUCH EARNING REALLY EVEN IF YOU DON'T HAVE ACCOUNTING KNOWLEDGE
Novicrea is the only software that calculates the TRUE production cost of your Dishes/Products including over 754 cost items.

HOW DOES IT WORK?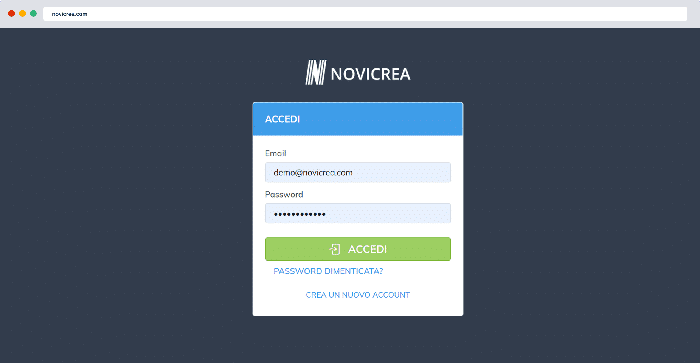 1. Create your account
Novicrea is an online software. It does not require installation and you just need an internet connection to get started.
Access from PC, smartphone and tablet.
No installation required.
European and international currencies.
---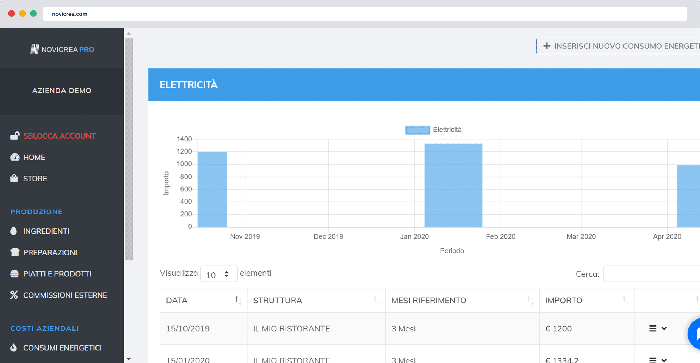 2. Record your business expenses
Enter your Energy Consumption, the Wages of your Collaborators, the costs of your Facilities, the Maintenance and Depreciation of your Equipment, Recurring Expenses such as Mortgages, Loans and Insurances and over 754 expense items to find out how much they REALLY affect the Final Cost of your Products. Not just food cost percentage!
Easy to use by following our step-by-step guides and our support team.
The only software that includes all expenses of your business. Not just the ingredients.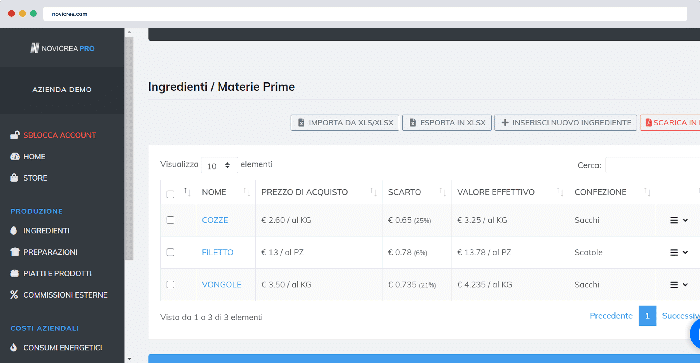 3. Set Recipes and Productive Times
Enter Ingredients, working times of Staff, time of use of Equipment and all the variables that affect your Dish/Product being Prepared.
Price management of raw materials and suppliers.
Production waste management.
Export/Import to PDF, XLS and XLSX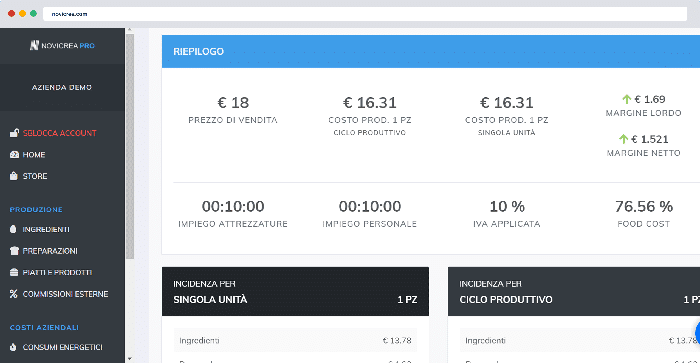 Analyze the performance of your dishes and products
Discover the true cost of production, the real margin and determine the correct selling price to guarantee you a profit with every sale
Percentage Food Cost
Production cost of a single Dish/Product
Incidence of more than 754 items of expenditure.
REAL profit margin
Incidence of ALL individual company costs on each plate
DO YOU WANT TO TRY NOVICREA? IT'S FREE.
Novicrea calculates the REAL production cost and the REAL profit margin of the Dishes and Products you serve in your Restaurant.
What will you get ONLY by requesting access data for the FREE TRIAL?
Access to all your Novicrea software features in trial mode.

Guides reserved for our customers.

Online support while using

RESERVED – Exclusive discount up to 50% if you decide to activate a new account.
REQUEST LOGIN DETAILS
AT THE FREE DEMO
---
Have you tried the Novicrea demo yet?