How do you calculate the profit margin of a Dish with Novicrea?
Calculating your profit margin is quick and easy with Novicrea. Even if you have no accounting knowledge.
Thanks to this feature you can control your production costs and verify that your prices are adequate to guarantee you a profit.
Step 1 – Determine the costs of your business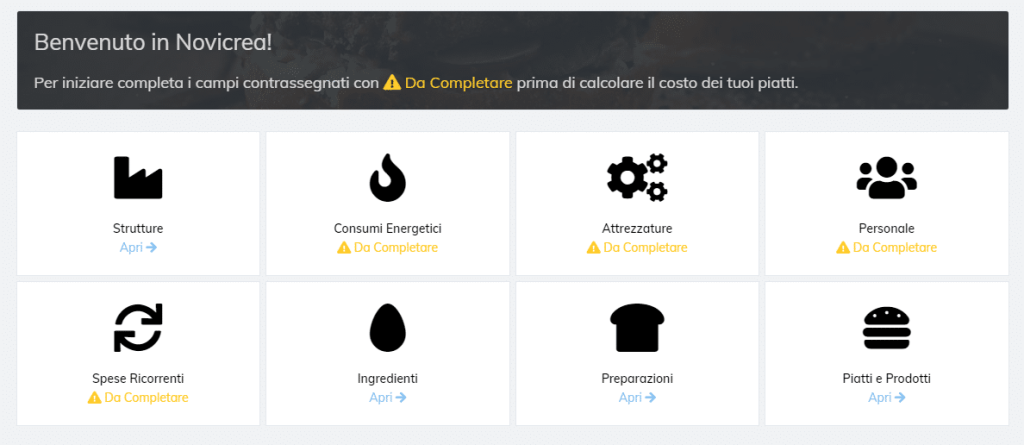 To correctly determine what your profit margin is on the sale of a dish or product, it is necessary to organize the fixed and variable costs of your business.
Expenses for Energy Consumption, Personnel, Equipment, Structures and Recurring Expenses are just some of the items to consider.
If you don't take these expenses into consideration correctly, you will never find out how much they affect each dish/product.

Step 2 – Calculate the cost of the Dish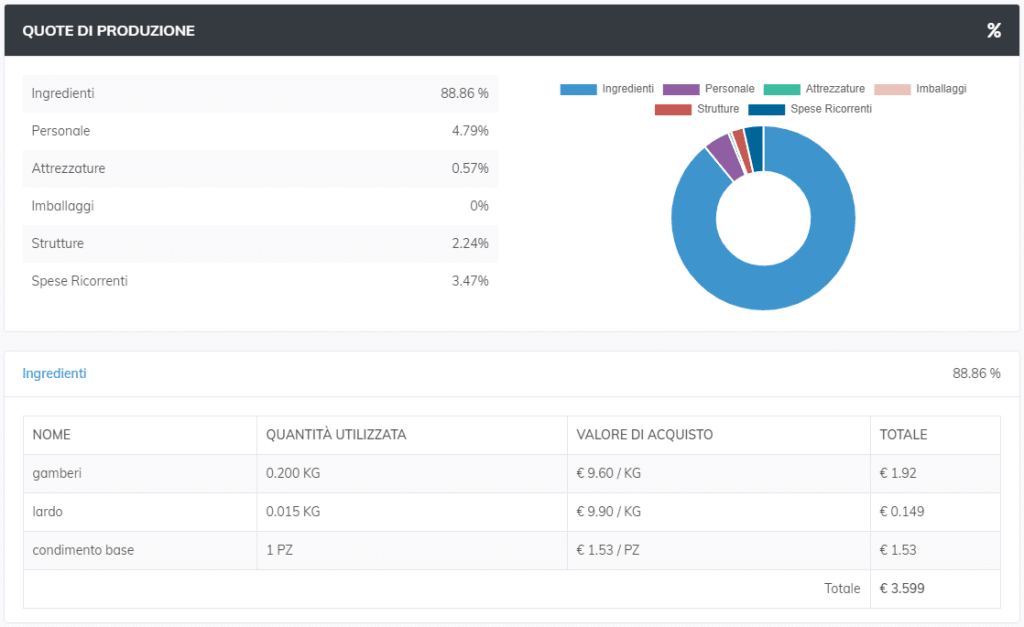 Now that you have identified all your expenses, the next step is to manage the production phase of each dish/product.
For each Product, in addition to the selling price, you need to define the quantities of ingredients used, the time spent by personnel for preparation, the time spent using equipment and any packaging.
You are now ready to find out your profit margins including ALL expenses of your business.

Step 3 – Find the Products sold at a loss right away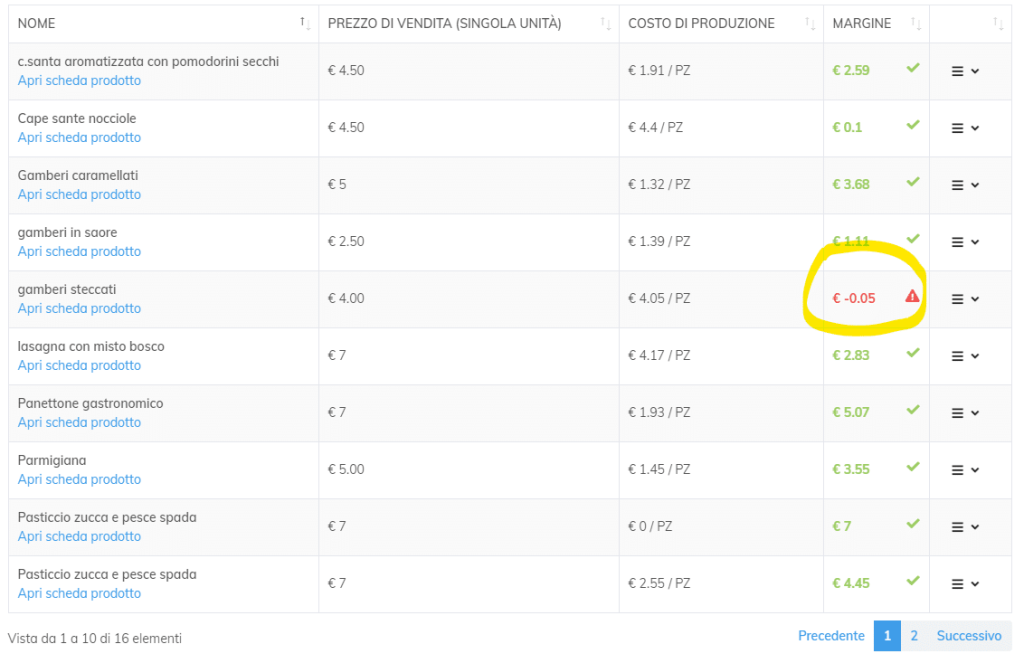 After configuring your expenses and your dishes/products, you immediately have a complete picture of the sales margins for each product entered.
Thus you get a certain result, which allows you to intervene immediately and avoid losing money with each sale for who knows how long.
This is the only truly effective method to avoid losing money with every sale due to excessively high business costs, out of control production costs or wrong pricing!
DO YOU WANT TO TRY NOVICREA? IT'S FREE.
Novicrea calculates the REAL production cost and the REAL profit margin of the Dishes and Products you serve in your Restaurant.
What will you get ONLY by requesting access data for the FREE TRIAL?
Access to all your Novicrea software features in trial mode.

Guides reserved for our customers.

Online support while using

RESERVED – Exclusive discount up to 50% if you decide to activate a new account.
REQUEST LOGIN DETAILS
AT THE FREE DEMO
---
Have you tried the Novicrea demo yet?