How much does preparation time affect the cost of your dishes?
Calculating the incidence of Personnel on a single Dish is one of the basic operations that can be performed with Novicrea.
Thanks to this function you will be able to establish standard times in the preparation phase, thus avoiding an excessive waste of time which negatively affects your margins.
Novicrea tracks the incidence of personnel who actively work on the preparation of a dish (e.g. the chef) and the cost of those who do not actively produce the dish but influence its cost (e.g. the waiter who serves the dish).
Step 1 – Record Personnel and Payroll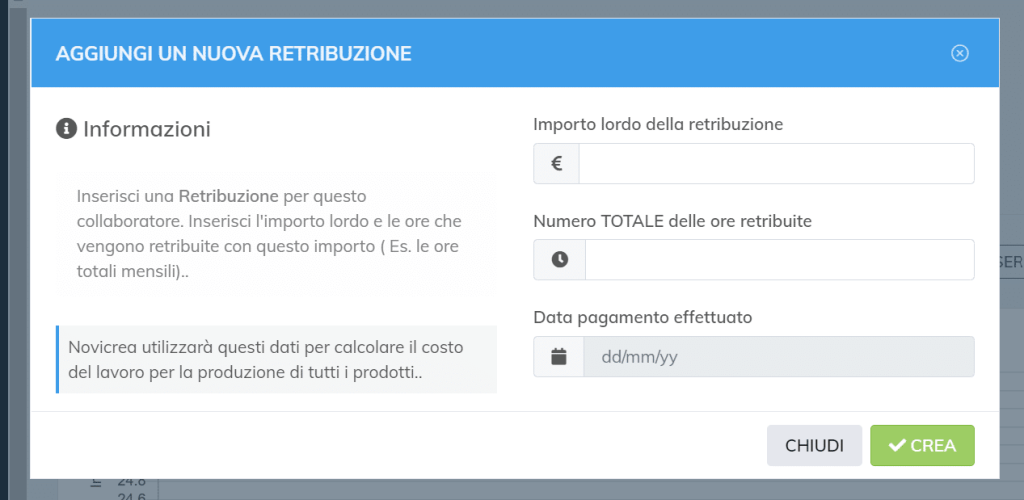 Access the Staff section to register your collaborators and their respective salaries.
You can also select the role they play.
Based on the role entered, Novicrea will calculate the impact on the production cost of the Dish/Product.

Step 2 – Indicate the preparation times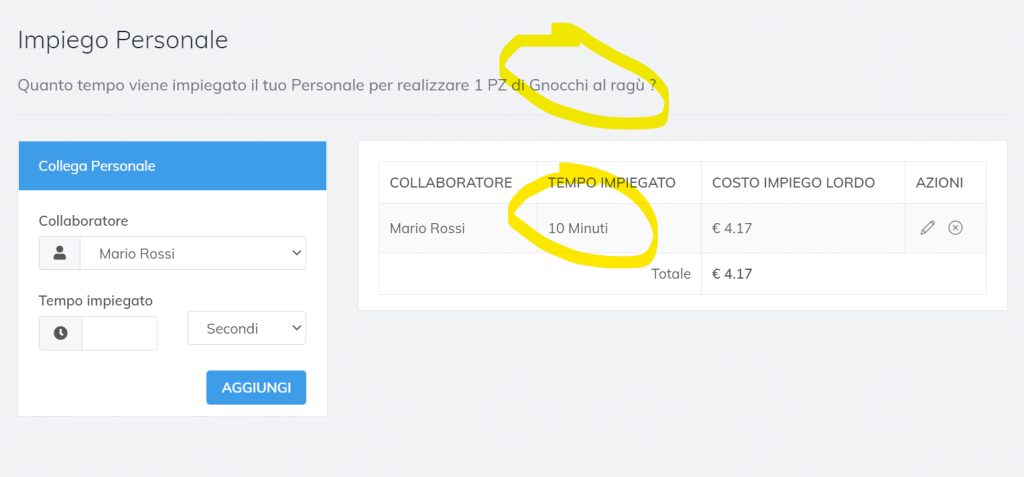 Enter the configuration of a Dish/Product to indicate collaborators and work times for the production of the dish.
Here you will immediately see the cost of active work on a single plate. In the next step we will look at the passive cost.

Step 3 – Active cost and passive cost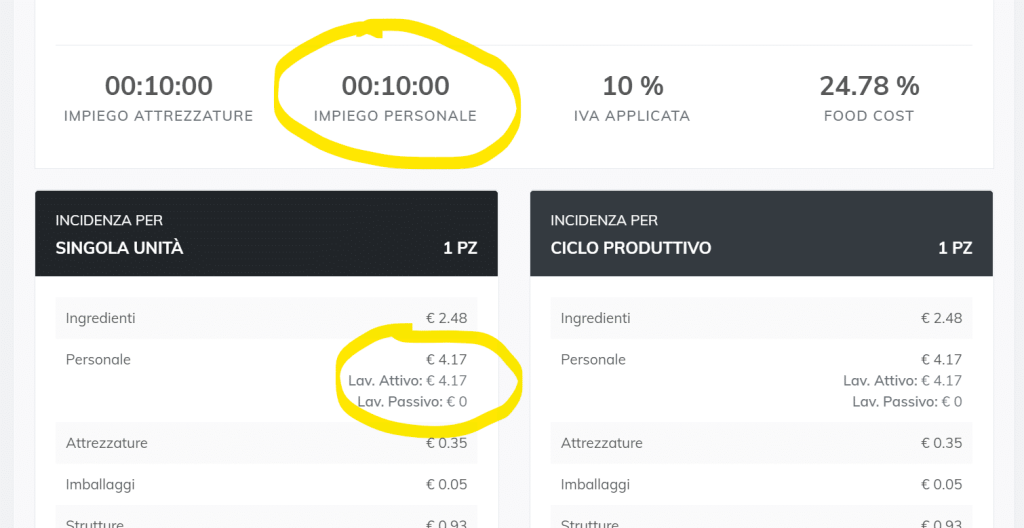 Go back to the summary sheet of your product to find out how active and passive work affects the selected dish/product.
Active Work: the cost of who produces the dish (e.g. chef).
Passive Labor: the cost of those who do not physically produce the dish/product but still affect the margin (e.g. dining room staff)
DO YOU WANT TO TRY NOVICREA? IT'S FREE.
Novicrea calculates the REAL production cost and the REAL profit margin of the Dishes and Products you serve in your Restaurant.
What will you get ONLY by requesting access data for the FREE TRIAL?
Access to all your Novicrea software features in trial mode.

Guides reserved for our customers.

Online support while using

RESERVED – Exclusive discount up to 50% if you decide to activate a new account.
REQUEST LOGIN DETAILS
AT THE FREE DEMO
---
Have you tried the Novicrea demo yet?